As a parent you want to give your child every advantage possible and teach them that anything is possible.  A child with an amputation is no different, but there are certain obstacles to maneuver around and a 'thinking outside the box' type of mindset is needed.  Chase has loved hockey since he could walk and 10 years later we are still navigating the best possible prosthetic needed for him.
Our first phone call to Applied Biomechanics was 2 years ago, we were met with a positive energy and a 'can do' attitude.  Not even knowing what we needed, we were given an appointment time to meet and see what could be done to help make Chase's current prosthetic fit him as he had grown so much over the summer and it was too tight with hockey season quickly approaching.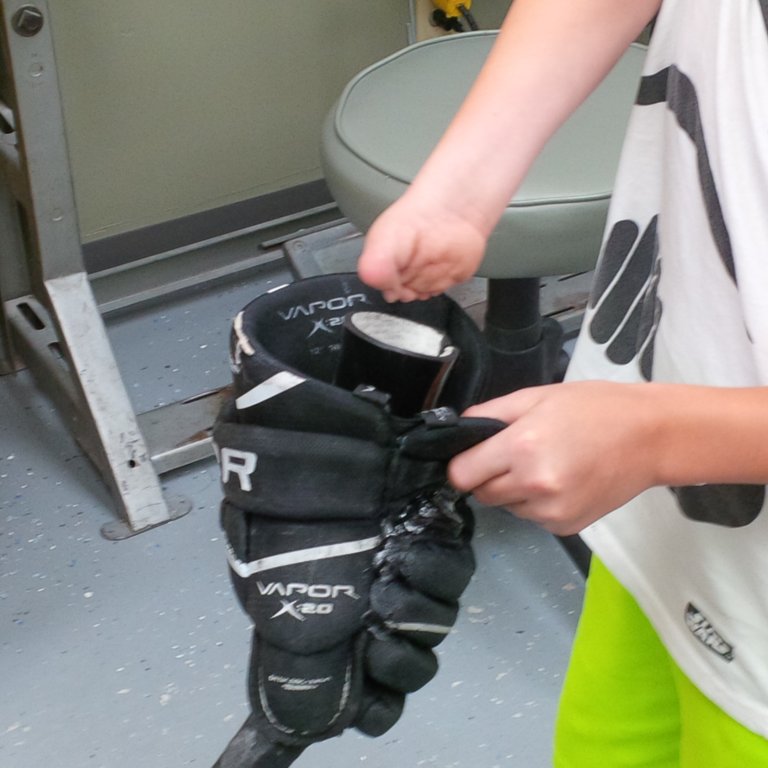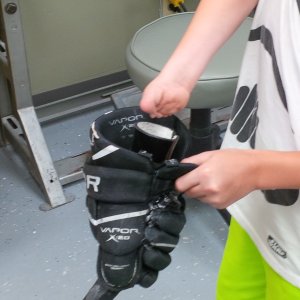 From our first appointment to our most recent visit (and there have been many!) the staff has been very helpful and always looking for ways to improve Chase's devices.  Because of Chase's level of amputation, we have felt in no man's land, he doesn't need a full prosthetic, but not enough to get by without some type of device.  This is where Applied Biomechanics discussed with us the use of a Orthotic device.  That changed Chase's device in such a positive way!  He was using devices previously that were so heavy and bulky that he was using twice as much energy and muscle to use his hockey stick as other team mates which fatigued him quickly.  Now with his new orthotic, Chase can be 'just like the other kids', he's even been able to 'poke check', something he hasn't been able to do before.
We also need to mention the War Amps, without this recreational devices wouldn't be possible, as a growing boy prosthetics and orthotics are constantly needing to be remade or modified to fit.  We are extremely grateful to both the War Amps and Applied Biomechanics for all that they have done so that Chase can just focus on doing what he loves.