Leg, Ankle and Knee Braces in Guelph
Custom orthopedic bracing solutions for ankle, knee & leg injuries and arthritis.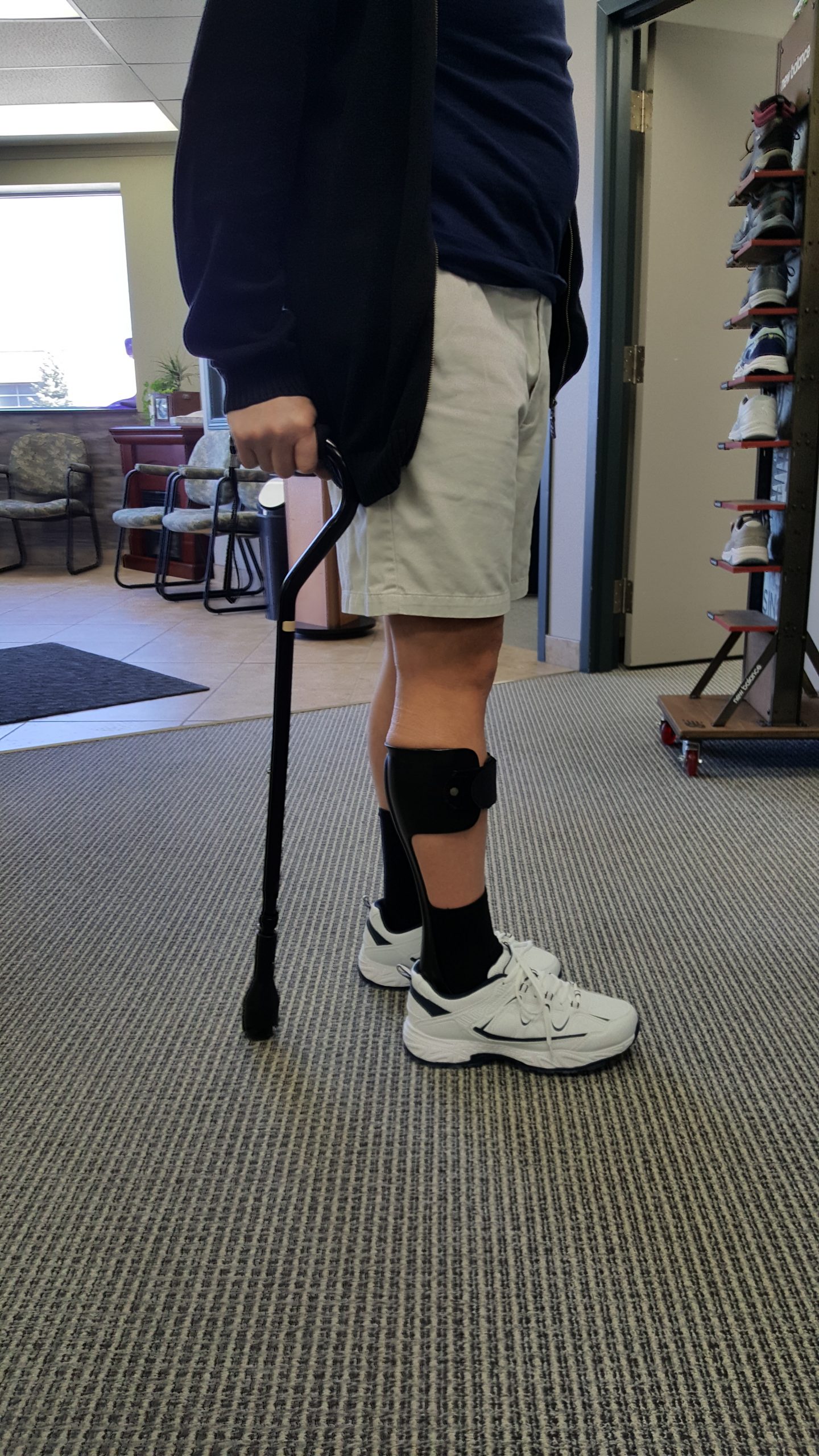 Ankle Foot Orthosis (AFO)
Ankle foot orthoses (AFOs) are ankle support braces used to provide stability, decrease pain and increase mobility for a number of different neuromuscular and musculoskeletal issues.
We use a variety of different designs for ankle bracing that take into consideration your medical and personal needs. When ankle braces like these are required, they are custom-made to support your body. We use the most up-to-date and high tech components and materials in order to enhance your current level of mobility and independence.
Ankles braces (AFOs) are prescribed and custom fit to aid in the treatment of the following conditions:
Stroke

Brain Injury

Spine and Nerve Injury

Charcot Marie Tooth (CMT)J

Multiple Sclerosis

Posterior Tibial Tendon Dysfunction (PTTD)

Joint Injury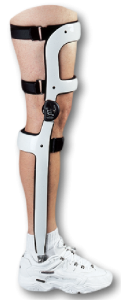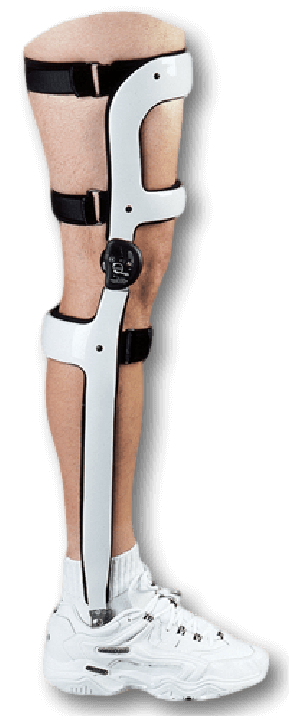 Knee Ankle Foot Orthosis (KAFO)
Knee ankle foot orthoses (KAFOs) are used when there is significant muscular deficits within the thigh or significant pain at the knee that is not managed with an ankle brace (AFO) or knee brace.
Common issues that can be addressed with a KAFO are:
Nerve Injury

Quadriceps muscle weakness

Polio

Severe instability of the knee secondary to injury and arthritis.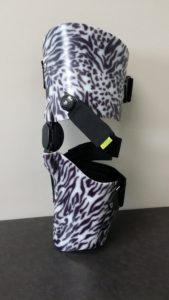 Custom Knee Brace For Arthritis
For knee arthritis (including meniscus or cartilage damage) an "Unloading" or "Load Shifting" custom knee brace is commonly prescribed. This type of brace shifts the load from the damaged or arthritic part of the knee onto a healthy portion of the knee. Many of our clients who suffer from arthritis are surprised and overjoyed to be able to move and walk with little or no pain after being fit with an arthritis knee brace.
To design a custom knee brace, a cast or laser image of the leg is taken while the knee is adjusted into a position of better comfort and function. The brace is then built on this custom form made from the leg. At the fitting appointment, the arthritis knee brace is further adjusted to provide the desired unloading forces.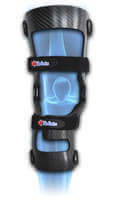 Custom Knee Brace for Ligament Injuries
Custom knee braces are also used for the treatment of injury to one or more of the four major ligaments of the knee (ACL, PCL, MCL and LCL).  They can include various knee joint configurations, materials and strap designs depending on the specific ligament injury and activity that the custom knee brace will be used for.
Get the support you need.