Are you seeking information and advice about custom bracing treatment options for your child? Pediatric bracing devices can provide important support for children with developmental delays, neuromuscular conditions, musculoskeletal disorders, trauma, or injury. In this blog, we explain what pediatric braces are, why children need to wear them, how they work, and when they should be used.
What is Pediatric Bracing?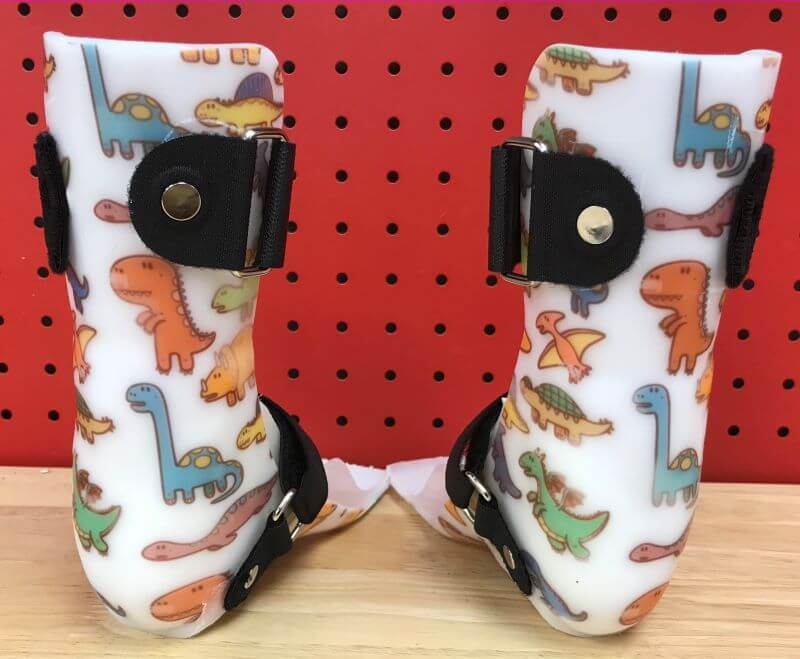 Pediatric bracing refers to the use of specialized orthotic devices or braces designed for children to support and align the joints of their bodies, particularly the spine, hips, knees, ankles, and feet. These devices are prescribed after diagnosis and usually custom madeto fit the child's needs.
Why Do Children Need To Wear Pediatric Bracing?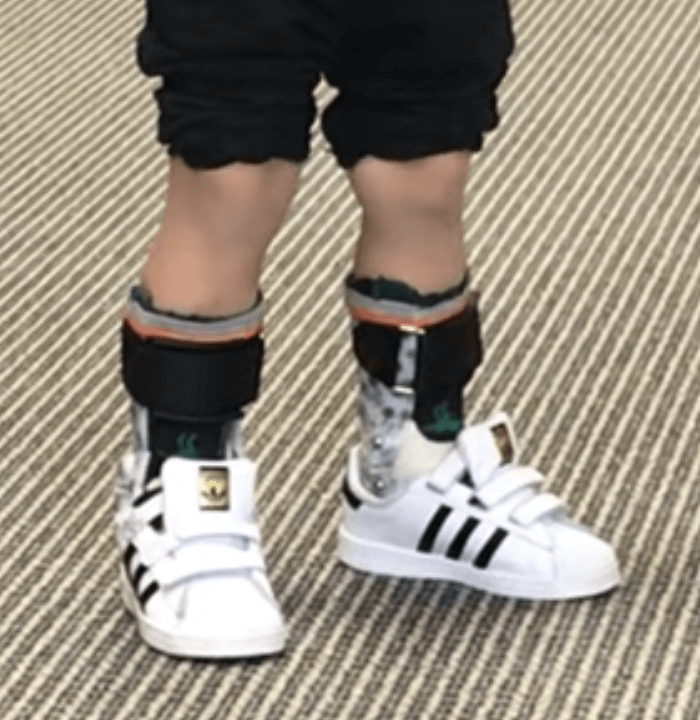 Orthopedic and neuromuscular conditions such as cerebral palsy, spina bifida, muscular dystrophy, or clubfoot can cause a child's musculoskeletal system to develop in ways that make movement and posture challenging. Pediatric bracing, used alongside physical therapy, can provide essential support and stability to the affected limbs or joints to improve their mobility.
Wearing pediatric bracing devices may also be suitable treatment following a trauma or injury, such as a sprained ankle or vertebral fracture.
Types of Pediatric Bracing

Leg Braces for Children
There are three common options for ankle support devices for children:
Ankle Foot Orthoses (AFOs) AFOs are made of plastic materials. The simplest design are Rigid AFO's, and they are typically used to immobilize the ankle.
A dynamic brace format, called a Hinged or Articulated AFO, incorporates a hinge joint that allows for more movement in the ankle. This type of AFO is used when the control of a joint's range of motion is required
Knee-Ankle-Foot Orthoses (KAFOs), with knee joints, span across the entire leg to stabilize the joints and maintain muscle support.
The materials used to make leg braces are chosen based on the child's age, activity level, and the condition being treated. The materials should be lightweight, durable, and comfortable for the child to wear.
Foot Braces for Children
Foot braces such as Foot Orthoses (FOs), Heel-Foot Orthoses (HFOs), or Supramalleolar Orthoses (SMOs) are used to correct and prevent foot deformities, and to improve foot alignment to a neutral position. Additionally, braces for feet can help to enhance the child's balance, coordination, and endurance. This effect of wearing this type of brace will help to reduce the risk of falls and improve the child's standing and walking ability.
Knee Braces for Children
Knee braces for children, known as Knee Orthoses (KOs), are devices designed to provide support and stability to the knee joint or ligaments. They are used to help treat a variety of sports injuries and conditions like Osgood Schlatter's Disorder by reducing the pain and discomfort associated with them, and by providing support. Knee braces can also prevent further injury or damage to the joints or ligaments.
Back Braces for Children
Back braces (Spinal Orthoses) work by providing support or correction to the spin. They can help prevent further curvature or injury of the spine and improve posture. Spinal Orthoses can also help alleviate pain and discomfort associated with spinal conditions or fractures. Lateral or side-to-side curvature of the spine (Scoliosis) is treated with a variety of Spinal Orthoses. Spinal braces may be made of a variety of materials and designed with specific configurations and strap designs to custom-fit the body.
Customizing Your Child's Bracing Devices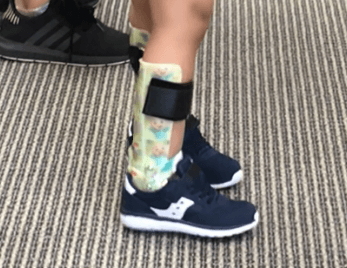 At Applied Biomechanics, we can apply a variety of stock and custom designs, patterns, colours and pictures or graphics of the child's choosing to the braces to make them fun and more accepting for the kids.
When Do Children Start Wearing Bracing for Orthopedic and Neuromuscular Conditions?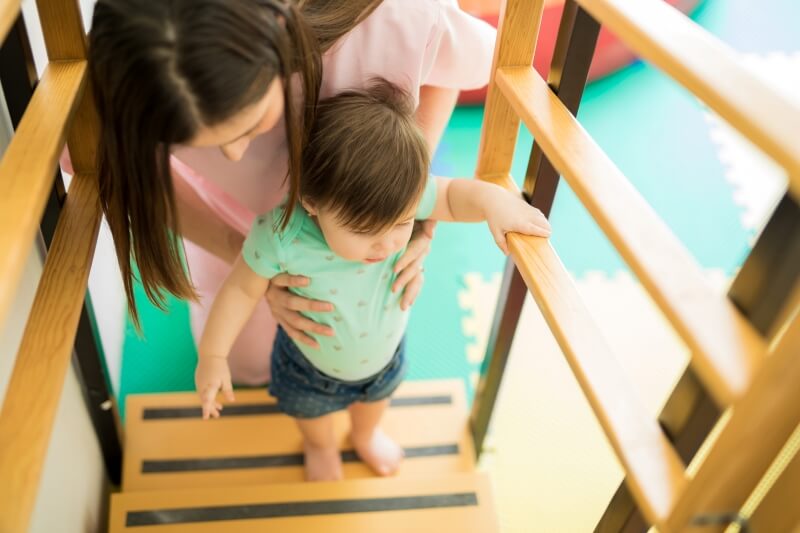 The use of bracing is typically recommended by a pediatric orthopedic surgeon, pediatric neurologist, or physical therapist following an assessment and evaluation of the child's condition and needs.
The timing of the child's bracing use will depend on their individual needs and condition. Custom pediatric bracing may be recommended for use during specific activities or at all times.
TIP: It's important to monitor your child's progress while wearing custom ankle, knee, or back bracing. This includes a systematic review and monitoring for any changes in the child's gait pattern, pain levels, and overall mobility.
If you believe your child may benefit from the use of custom bracing for an orthopedic or neuromuscular condition, it is important to speak with a healthcare professional who can provide a proper assessment and evaluation. Contact our team for more information on how we can help.